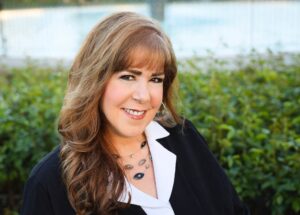 Wendi G, ("The Confidence Coach," and the Founder and CEO of Lighthouse Life Solutions,) is an intuitive and an empathic Certified Relationship, Business and Life Coach, Speaker, Thought Leader and Writer. She helps professionals and entrepreneurs who want to be seen and valued, to discover REAL (Radiant, Effective, Authentic, Lasting) Self-confidence, unlock their Personal Power, and create the fulfilling life they truly desire. She helps her clients get "unstuck" from that very first Breakthrough Session, which is why they have nicknamed her "The Unstuck Master."
Wendi has supported top executives and CEO's build billion-dollar businesses, while writing, teaching, and speaking as a confidence and empowerment expert at retreats, churches, women's groups, seminars, guest panels, podcasts, and other special events.
With over 32 years of impassioned study of human psychology, coaching, and mentoring, she developed her specialized body of knowledge in Personal Empowerment wisdom, Personality Profiling mastery, and her special brand of Confidence Coaching.
As a trusted Thought Leader, Teacher, Mentor, Coach and Speaker, with proven expertise in Life-skills Solutions and Relationship Breakthrough, Wendi brings 3 special gifts to her Coaching:
• She SEES the unseen…. With the gifts of the prophetic, discernment, counsel & encouragement, she helps you discover (and step into) the amazing gifts YOU possess, that you may not even see within yourself.
• She has BEEN the unseen… she has walked this painful and frustrating road and will openly share her incredible and transformational journey with you.
• She knows the hidden reasons WHY you stay unseen and stuck, and shows you HOW to finally break free, discover REAL self-confidence, so you can create the fulfilling life you truly desire.
Now Wendi wakes up every day excited, because she lives a powerful, purposeful, CONFIDENT life, by God's design, and she gets to help other women do the same!
For more information on Wendi check out her website at
https://www.lifesolutionsspecialist.com